Chlorine-based active detergents for room disinfection
FORCLEA FOAM CL
Foam
for hand washing
4-5% solution
FORCLEA CIP CL
Foamless
for hand and machine washing
2-3% solution
Application: disinfection, washing:
rooms;
furniture;
transport;
containers, inventory made of stainless steel or alkali-resistant materials;
any surfaces from alkali resistant materials.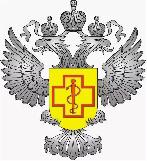 FORCLEA FOAM CL and FORCLEA CIP Cl effectiveness against bacteria and viruses has been confirmed by the Center for Hygiene and Epidemiology.
Basic properties:
Double disinfecting effect, as it contains chloramine (to stabilize chlorine).
Contain active chlorine.
Effective at low concentrations and temperatures.
Do not cause local irritant effect.
Packing: 1 kg, 5 kg, 10 kg, 30 kg, 200 kg, 1000 kg..
Leave a request and we will contact you.
E-mail: info@neohim.com
or write to our manager in the chat on the right.